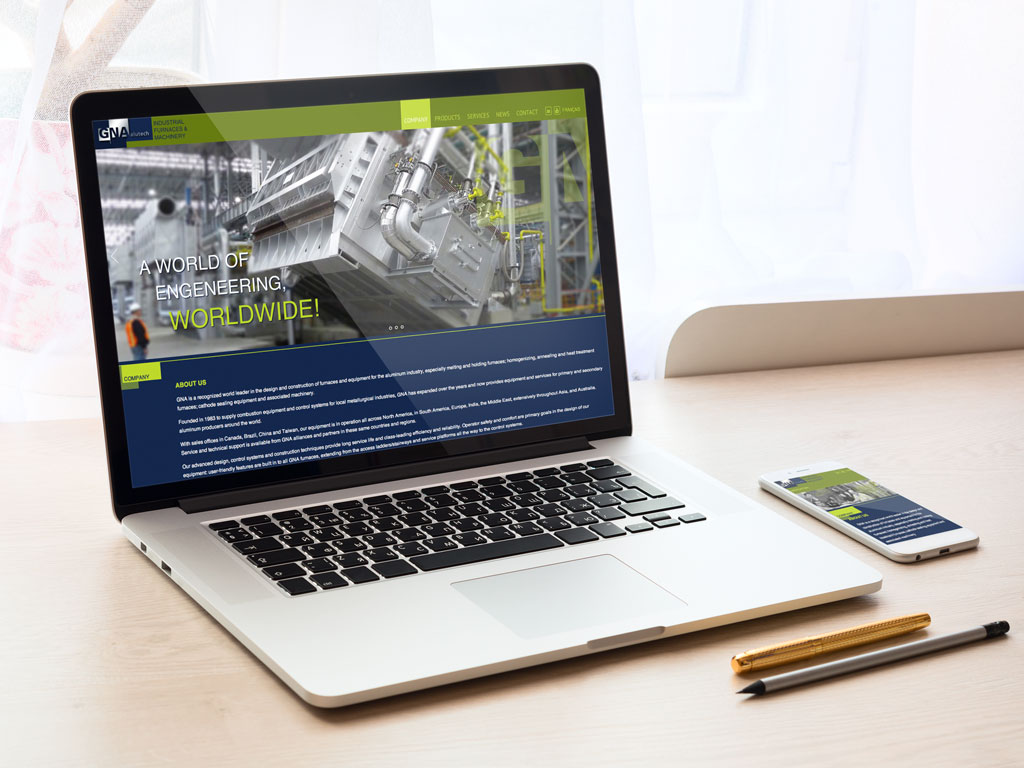 We are proud to launch our new corporate website with a more user-friendly design, enhanced navigation features and a sleeker look.
In addition, we have optimized the website for mobile use by offering a responsive design and reducing page load time, enabling many more visitors than before to browse through our extensive collection of high-performance furnaces and machinery intended for aluminum industries worldwide.
We hope you enjoy your visit to our new site. Please send any comments or questions you may have to info@gna.ca. We look forward to hearing from you.